HOW LONG HAS YOUR COMING SOON PAGE BEEN UP FOR?
What If We Told You That In 2 Days* We Could Have Your Website Up & Running?
You know that you need a website. Sure, maybe you could even do it yourself. There are many tools out there that make it easier. But are they actually effective? And will it be the best use of your time and creativity?

You have your clients to service and can't get involved in all the nitty-gritty details of launching and running a website. You have enough admin as it is, right? You need someone smart that you can rely on to take care of all these details, while you take care of the important stuff, YOUR BUSINESS.
What if we told you that your website could be completely finished and live by the end of the week? Not only that, your emails, your hosting, and all ongoing maintenance all taken care of. All of this, included in a single monthly fee and best of all, NO upfront costs!

TOO GOOD TO BE TRUE? FIND OUT EXACTLY WHAT WE ARE OFFERING.
Website, Hosting, Email & Ongoing Updates. Below are the Highlights.
Our Go Live promise is that your website will be up and running within 48 hours of receipt of your website content. (Excluding public holidays & weekends, and package dependant)
We understand that time is money, and if we don't get your website up within the promised time-frame, you will get the first month on us.
There are NO contracts and, NO upfront costs. The only fee you pay is a single low monthly fee.
The following items are included in your monthly fee – your website, hosting*, email* & ongoing updates to your website.
* Hosting & Email are only included with EasyStart
What if you need something updated or changed once your site is live? No problem, these changes are included as part of your package.
Simply get in touch with us and the Afridesign team will make it happen.
We do the work – you get the kudos.
Choose from hundreds of stylish and mobile friendly templates to suit your company's look & feel.
Supply us with your content, images and logos and the Afridesign Team will make the magic happen.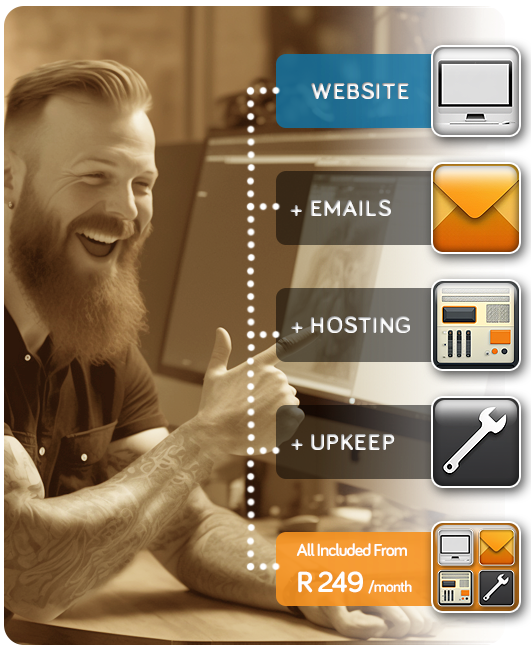 Website + Hosting + Email + Maintenance
With over 15 years of experience in technology, design, and quality, Afridesign is committed to delivering excellent service and unparalleled results. Our "EasyStart" packages include web design, hosting, email, maintenance, and ongoing updates for one affordable monthly price, with no hidden fees or long-term contracts.
Choose Afridesign for your website needs and enjoy the benefits of our "Go Live Promise", with your website live within 48 hours or your first month is free!*
Packages start from as little as R249 incVAT per month and NO upfront costs!
A WORD FROM OUR CUSTOMERS

Professional, creative and the deliver more than they promise. I honestly wish I had found this company before, all gems. My website was ready for review in record time and it was stunning, expectations exceeded. HIGHLY recommend for any business owner that requires reliable webdesign/hosting.

Positive: Professionalism, Quality, Responsiveness, Value
...what speedy and efficient service and all so very affordable. Thank you for my beautiful web-page, you got it spot on first time... exactly what I wanted and more! Thank you so very much, I look forward to developing my next web page with you!
What a pleasure creating our website with the Afridesign team. Super efficient and deadline driven. Bìg thumbs up!!

Afridesign is really professional, and they handle queries efficiently. I love the website they have created for me, it shows that they pay attention to detail.

Positive: Professionalism

The team guides you every step of the way with impeccable patience. I have from day 1 started to recommend them to everyone I chat to. Thank you guys.
My experience with Afridesign was really great. I was assisted swiftly and professionally. I 100% recommend their services.

SOME OF OUR HAPPY CUSTOMERS
ADDITIONAL AFRIDESIGN BUSINESS SERVICES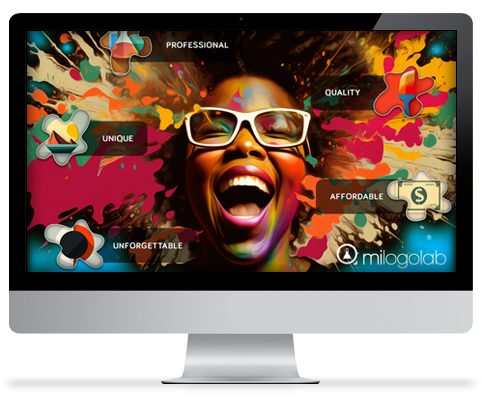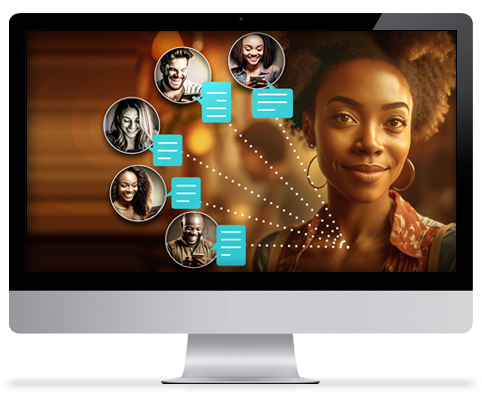 Send Bulk SMS From the Web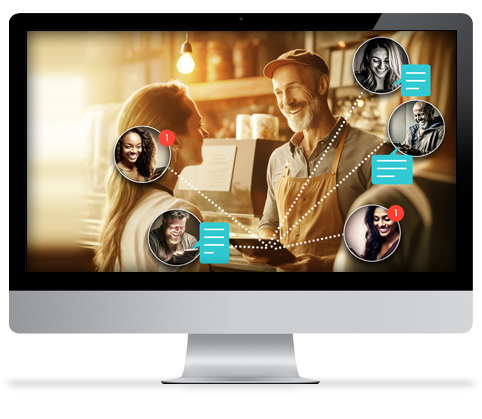 Call, Chat or Send Us Your Questions. We are Ready to Assist.