POWERFUL BULK SMS SOLUTION FOR SOUTH AFRICA
It is not just about sending messages, it's about improving your customers experience.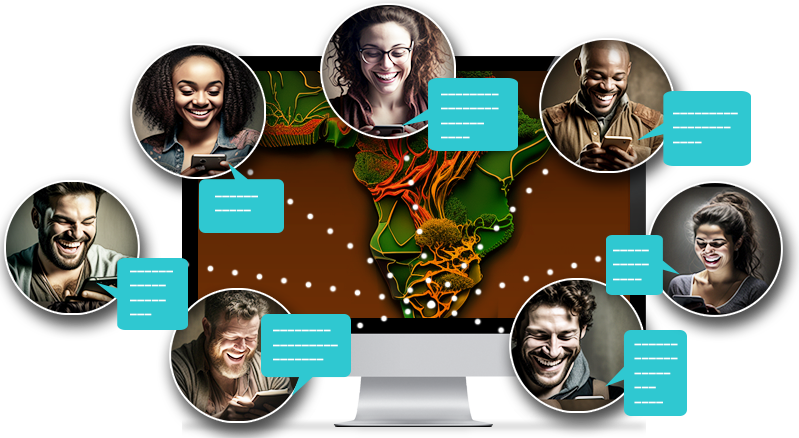 With a 98% open rate and a 90% response rate, SMS is the most effective way to reach your customers.

From appointment reminders to personalized promotions, what if you had a convenient and efficient platform for you to communicate with your customers with real-time two-way communication? Giving your customers an opportunity to easily reply and provide feedback, allowing you to make informed decisions and continuously improve their experience.
In addition, what if you could reduce no-shows, improve customer loyalty, and drive sales, all in a cost-effective and efficient solution that can bring BIG results to your business.
Improving customer engagement and satisfaction is just a click away.
Register for FREE and have a look around.

In today's fast-paced digital landscape, it's more important than ever to stay connected with your customers and keep them engaged.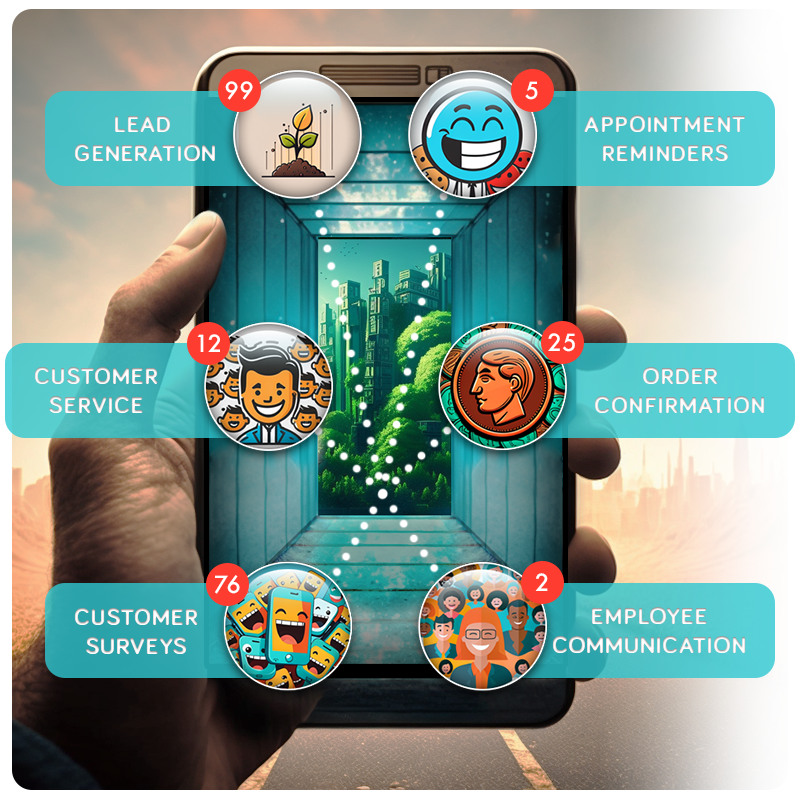 Real estate companies, car dealerships, and other businesses can use SMS and text messaging to capture lead information and engage with potential customers through targeted text campaigns.

Businesses can use SMS to send special offers, promotions, and sales alerts to customers and prospects, driving foot traffic and increasing sales.

Healthcare providers, hair salons, and other service-based businesses can use SMS to send appointment reminders to customers, reducing the number of no-shows and improving customer satisfaction.

Companies can use SMS to provide quick and convenient customer support, responding to customer inquiries and resolving issues in real-time.

E-commerce businesses can use SMS to send order confirmations and shipping updates to customers, improving the overall customer experience and reducing customer service inquiries.

Companies can use SMS to send short surveys and gather customer feedback, improving the overall customer experience and helping to inform business decisions.

Businesses can use SMS to communicate with employees, sending schedule updates, changes to company policies, and other important information in real-time.

A number of Large, Medium and Small Enterprises have trusted AfriSMS to deliver their vital SMS Communication.
Create and send SMS' within seconds.
Send a single SMS.
Send 1000's instantly!
Secure Web Application.
Create and Manage Groups.
Greet your SMS recipients by name.
Easy to use place holders.
Other Personalisation place holders available
Recipients can reply directly to your SMS'
2-Way Communication - increased interaction.
SMS Replies can be sent to your email.
Forward replies directly to you Cell.
Reach your audience, from one convenient platform.
Any time, anywhere. Get your message out.
Schedule SMS sends.
Send a single SMS or 1000's.
Understand your customer engagement.
Full Analytics and Reporting Data.
Send, Analyse, Tweak, Repeat.
Tools to Maximise ROI.
No long Term Contracts
Calendar Month Cancellation
Multiple SMS Bundle Options
Prepaid SMS Credits
Quick, Cost-effective and Efficient Solution that can bring big results to your business.
Each SMS "Credit" represents up to 160 characters. One SMS can be up to 460 characters long, using 1 credit per 160 characters. SMS & Bundle Prices exclude VAT.

Bulk SMS is one of the most Cost-Effective ways to reach massive audiences.
So simple with real-time impact and results.
Call, Chat or Send Us Your Questions. We are Ready to Assist.