WE BUILD YOUR LOGO, WHILE YOU BUILD YOUR BUSINESS
What is Your Competitive Edge? Let's Start With Your Logo
In today's world, standing out in a crowded market is crucial to any business's success. Having a great company image and brand is a significant part of building a successful brand that resonates with your target audience. Your logo is the face of your company, and it needs to be modern, unique, and unforgettable. Ditch the old Clip Art logo and trust the experts at Afridesign for a professional logo design that leaves a lasting impression.
MiLogoLab is a dedicated logo design team that provides professional, affordable, and quality logo designs that are tailored to your business's unique needs. Our team consists of talented designers who work closely with you to create a custom logo design that accurately represents your brand and values.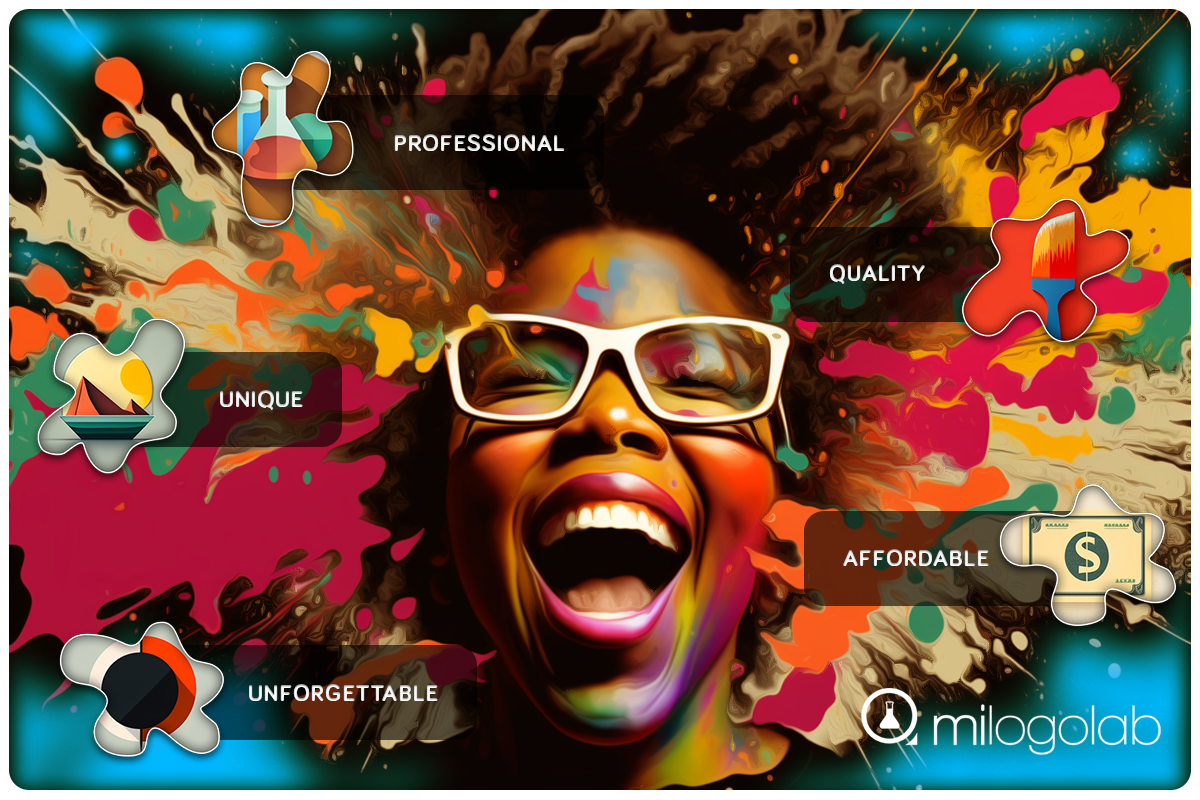 Our team's expertise and passion for design are reflected in each logo we create, and we pride ourselves on providing a superior service at a competitive price. Our logo design process includes compiling a brief to ensure that we fully understand your vision for your brand. We then provide you with a range of logo designs, giving you the freedom to select your favourite and make any necessary tweaks to ensure your satisfaction.

At Afridesign, we understand that your logo is an integral part of your brand and that it needs to be scalable, functional, and in line with current design trends while also having the potential to stand the test of time.
Don't settle for a subpar logo. Trust Afridesign for a professional logo design that accurately represents your business and brand.
Get in touch with us today and let our logo design team create a unique and timeless logo for your business.
MILOGOLAB PACKAGES ON OFFER

Choose One to Suit Your Business
.jpg, .png, .pdf, & .ai
Large Format for Digital/Print
.jpg, .png, .pdf, & .ai
Large Format for Digital/Print
.jpg, .png, .pdf, & .ai
Large Format for Digital/Print
Minimum 50% deposit required upfront
Concepts within 5 working days from a complete design brief and proof of payment.
Some of our delighted customers
Afridesign was established out of a passion for DESIGN, STYLE and QUALITY, and has been designing LOGOS since 2005. After all these years, we STILL bring our passion and dedication to every logo design project we take on.

What you see is what you get. There are NO hidden fees PLUS minor adjustments to finalised logos are FREE. You will be supplied with the following logo formats: .jpg, .png, .pdf, & .ai. This will ensure that your newly designed logo is usable with a wide range of applications.

We are committed to QUALITY and want our customers to be 100% satisfied with the end product. Your logo design will set the standard for your business image – YOU HAVE TO LOVE IT!
Our Money Back Guarantee, if you are not 100% satisfied with the end result then we keep the LOGO and you keep your CASH!

Call, Chat or Send Us Your Questions. We are Ready to Assist.